The Cavoodle is a beautiful dog breed and their friendly nature means they are great companions for families and their teddy bear appearance makes them extra cute.
A Cavoodle (aka. Cavapoo) is a cross between a Cavalier King Charles spaniel and a poodle.
The Cavoodle was first bred in North America in the 1950's. In the last 15 years, the Cavoodle has continued to grow in popularity.
Today, it is one of the most popular Oodle dog breeds in Australia.
Appearance
Cavoodles are an adorable dog! They have big brown eyes and floppy ears.
Their appearance can vary a lot as they are a crossbreed.
Size – Toy or Miniature
The size of a Cavoodle is determined by whether it is cross bred with a toy or miniature poodle.
There are therefore two Cavoodle varieties:
Toy Cavoodles are the smallest and weigh between 4.5-7kg.
Miniature Cavoodles are the biggest and weigh between 12-18kg.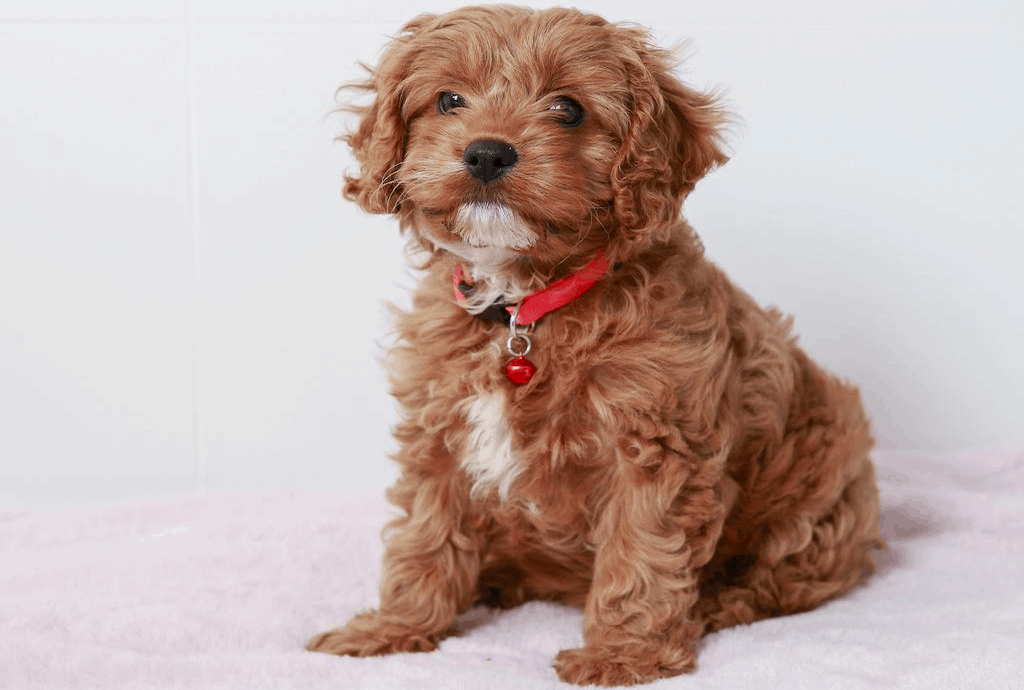 Coat & Colours
The Cavoodle dog breed has a long, thick coat that can be wavy or straight. Their coat is very soft and makes them extra cuddly.
They come in a wide variety of colours including black, brown, tan, gold or cream. Some are solid colours while others have coloured markings.
They are considered hypoallergenic and therefore suitable for owners with mild dog allergies. They shed minimal hair and dander.
Health
Cavoodles are a very healthy breed. They have a life expectancy of 14 years, which is higher than the lifespan of many purebred dogs.
Crossbreeding dogs lowers their likelihood of genetic diseases, making them healthier than purebred dogs.
A Cavoodle puppy that has one cavalier King Charles spaniel parent and one poodle parent will have more genetic benefits than a Cavoodle that has two Cavoodle parents.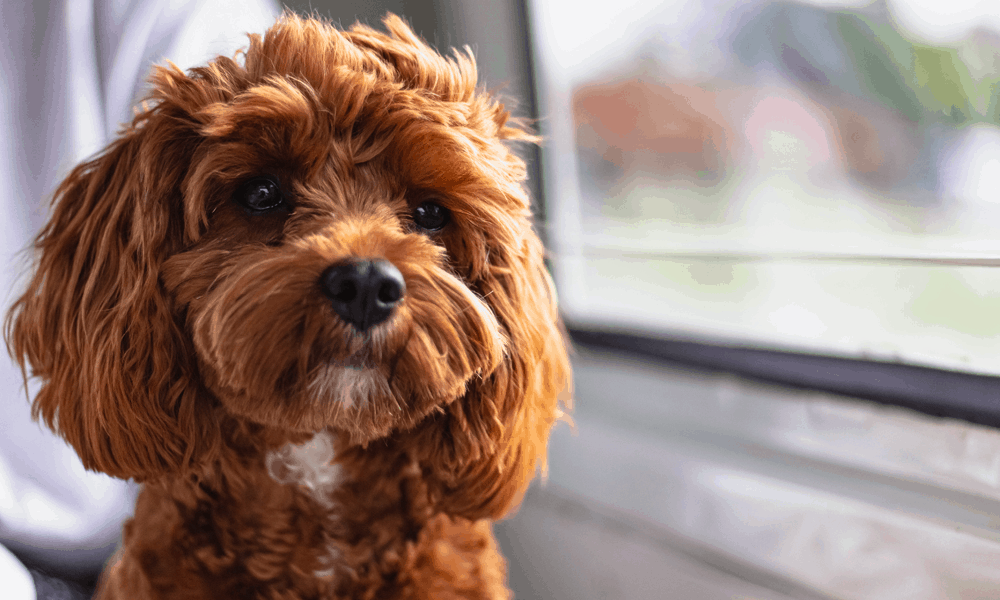 Problems
The most common health issues for this breed are hip dysplasia, allergic skin conditions, luxating patellas (knee caps dislocating), ear infections, eye defects such as progressive retinal atrophy and heart problems such as mitral valve disease.
If you suspect your pet cavoodle may have one of these health problems, take him to your vet ASAP.
Annual health check visits with your vet can help to catch problems early on and keep your pup as healthy as possible.
Cavoodles As Pets
Grooming
Cavoodles require a high level of grooming. Their thick poodle coat will need weekly brushing at home to avoid tangles.
It is recommended they get professional grooming every six weeks. Whilst some people do groom them at home themselves, a professional will be able to cover everything.
This includes a bath, hair cut, cleaning out their ears to prevent infections and wiping discharge away from their eyes.
It is recommended you brush your Cavoodle's teeth or provide it with dental treats to avoid tartar build up and gingivitis.
Exercise Requirements
The breed has a lot of energy and will need daily exercise.
Taking them for walks in nature or a run around at the dog park wears them out both physically and mentally.
They are only small so throwing a ball or a run around the yard should wear them out.
They are suitable to live in an apartment or small house as long as they get regular exercise.
Training
Cavoodles are a smart dog. They aren't too tricky to toilet train and can learn many tricks. Be patient when training them.
They bond strongly with people and don't like to be left alone too long.
Dog owners are encouraged to train their cavoodle to be by itself from a young age, to prevent separation anxiety developing.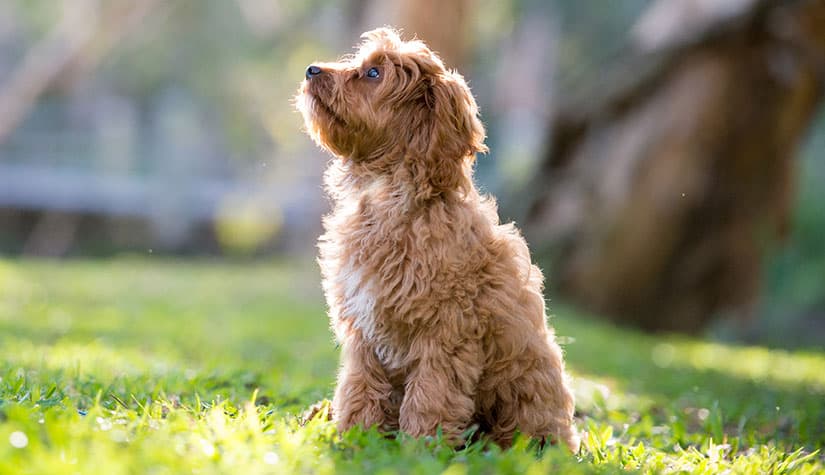 Allow your pet cavoodle to experience many different people and other animals to help socialise it and prevent fears from developing.
This breed is prone to excessive barking however is not aggressive.
Whilst training is most important as a puppy, you should continue to teach your Cavoodle through all its life stages.
Cavoodles for Sale
Once you decide you want to welcome a Cavoodle into your family, there are some things to consider…
Where to Buy and Price
The price of Cavoodles has increased in the last few years, as they have become more popular.
The price increased even more during lock-down periods of COVID-19 as demand for pets in general grew.
Cavoodle Puppies
Because of the high demand, you may have to be put on a wait-list for a puppy.
Always do your research when choosing a breeder and make sure they are registered.
Cavoodles are classed as a designer breed. Puppies from a breeder will cost somewhere between $2,500 – $5,000.
Ask them lots of questions, visit the home the puppies live in and see the parents.
Trust your instincts and only buy from breeders that treat their dogs well.
Most breeders will sell their puppies when they are 8-12 weeks old.
By then, they should have already seen a vet and received their first vaccinations.
Adult Cavoodles
Adult Cavoodles can sometimes be available to adopt from shelters or rescue organisations however it is rare.
This can be a great way to give an adult Cavoodle a second chance at life.
Adopting a dog is cheaper and will cost around $500.
This cost covers them being desexed, microchipped, vaccinated and checked by a vet.
Cavoodle Breeders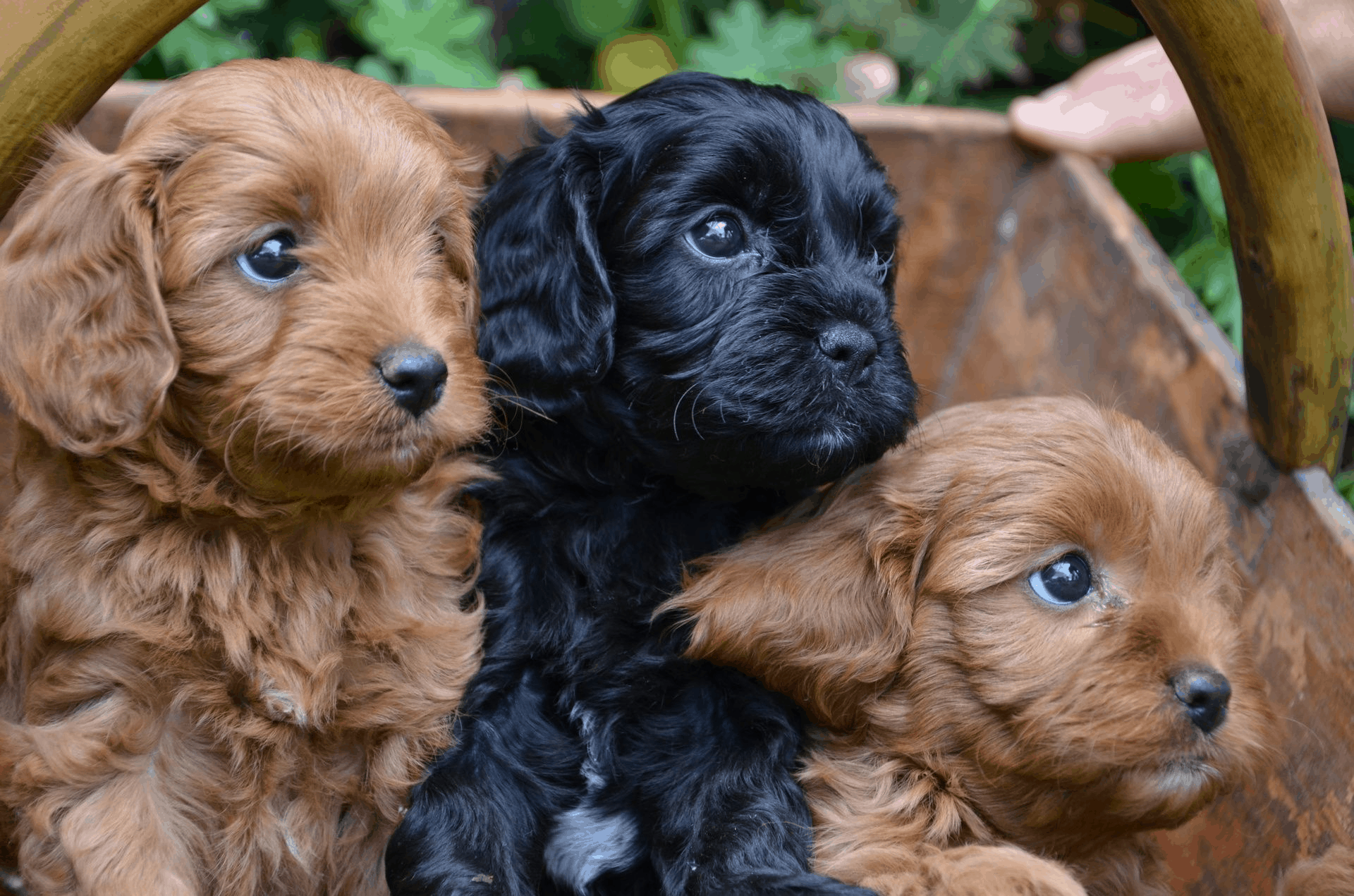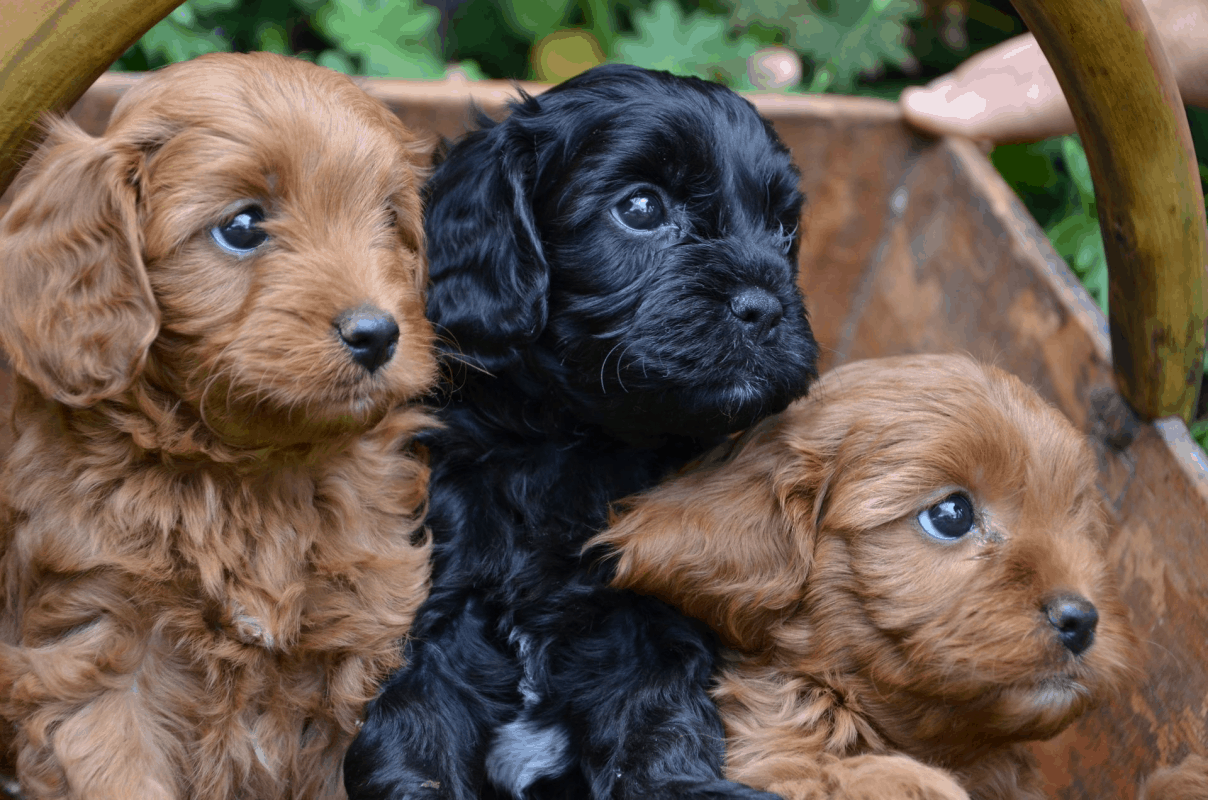 CAVOODLE BREEDERS AUSTRALIA
CAVOODLE BREEDERS NSW
Jervis Bay
Website: https://www.baysidecavoodles.com.au/
Tamworth
Website: https://captivatingcavoodle.com/
Lower Hunter
Website: https://cavoodlelove.com.au/
Goulburn
Website: https://www.rubyleighdesignerdogs.com.au/
Camden, Sydney
Website: https://www.sydneycavoodles.net.au/
CAVOODLE BREEDERS QLD
Brisbane
Website: https://brisbanecavoodlebreeder.com/home
Diamond Valley
Website: https://dvkennels.com.au/
Gold Coast
Website: https://www.petitepawsbreeders.com.au/
Darling Downs
Website: https://preciouspuppies.com.au/
CAVOODLE BREEDERS VIC
Willung South
Website: https://billabongcreekfarm.com.au/
Seaspray
Website: https://www.omegapark.com.au/
Rural Victoria
Website: https://www.pocketpuppies.com.au/
Braybrook
Website: https://www.tawoodles.com.au/
Braybrook
Website: https://urbanpuppies.com.au/
CAVOODLE BREEDERS WA
Perth Hills
Website: https://www.mulberrypatchcavoodles.com/
Peppertree Lane Cavoodles
Albany Region
Website: https://www.peppertreelanecavoodles.com.au/
Perth Hills
Website: http://www.rubypark.com.au/
CAVOODLE BREEDERS SA
Adelaide Plains
Website: https://www.adelaidecavoodles.com.au/
Adelaide Plains
Website: https://www.cavoodlessa.com.au/
North-eastern suburbs of Adelaide
Website: https://www.pennyscavoodles.com/
Kyancutta
Website: https://www.facebook.com/glenroycavoodles/
CAVOODLE BREEDERS NT
Darwin
Website: https://ntoodles.com/
Related Articles
References
purina.com.au/en/dogs/breeds/cavoodle/
delicatecare.com.au/cavoodle-owners-guide-australia/