Halloween is just around the corner, and you know what that means for us? Yes, tons of candies and chocolates, which unfortunately your pets can't have.
While the fright night is a time when eating sweets is highly encouraged, pets don't always get to enjoy as much as we do since most of the treats we're receiving on Halloween are toxic for them. Most of the time, they get locked up in their dog kennels in fear that they might only get lost. But why not make it a big holiday for them too by creating these homemade pet treats?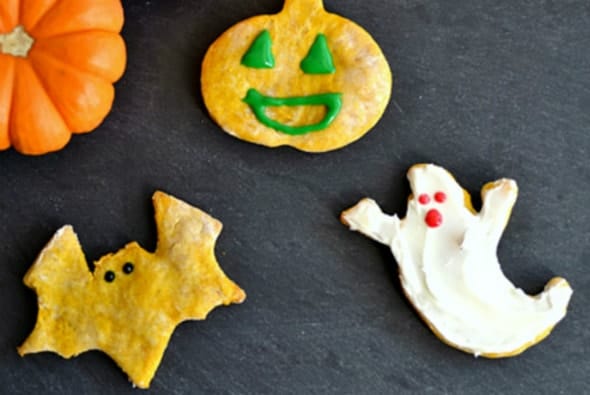 Let your pets enjoy a bit on Halloween by offering him this scary treat from SheKnows. Made from peanut butter, cinnamon, and pumpkin, these are indeed good for your fur babies. Plus, they taste like heaven!
2. Doggy Fro-Yo | Best Bully Sticks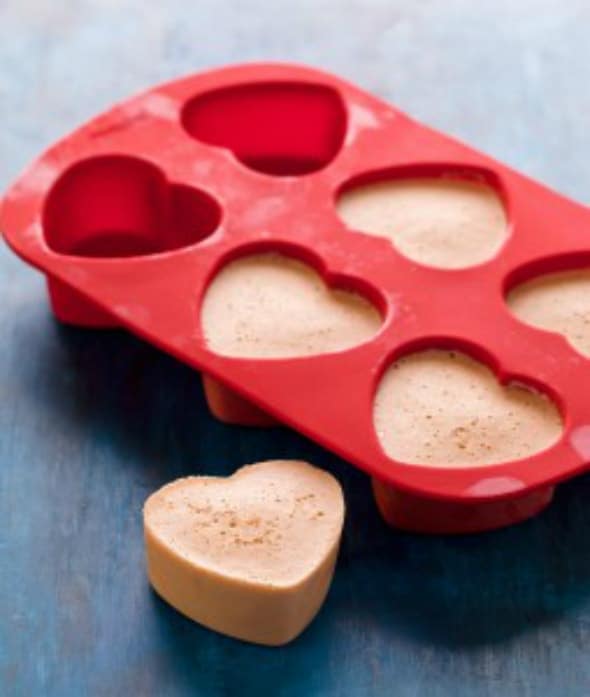 If you acknowledge the importance of your little four-legged pals, this homemade treat from Best Bully Sticks should make him feel appreciated and loved on Halloween. Prepared with peanut butter, honey, banana, and Greek yogurt, is there any other dog treat that looks as tasty as this?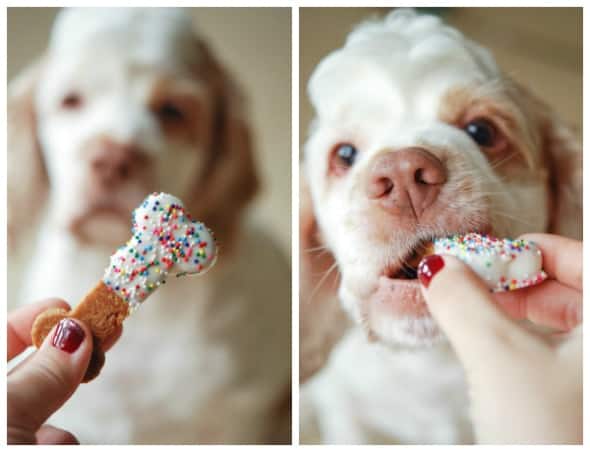 For owners who have pets that are big fans of peanut butter, you may now rejoice because The Novice Chef has the perfect recipe for you. These dog biscuits are really easy to make and they are very fun to decorate. With a dash of creativity, you can turn these treats into something that suits Halloween!
Is there anyone on this planet who doesn't like coconuts? This wonder fruit has made headlines in the past few years, so it's not surprising why dogs go loco for them, too! To get your pooch in the groove for Halloween, we suggest you bake these coconut treats from Pretty Fluffy.
Okay, these "pup-cakes" from First Home Love Life are nothing but cute. And they're pretty safe for dogs as well. But if you want, you can even let your creative juices flow. Turn these delights into spooky characters and see how your furry buddies react.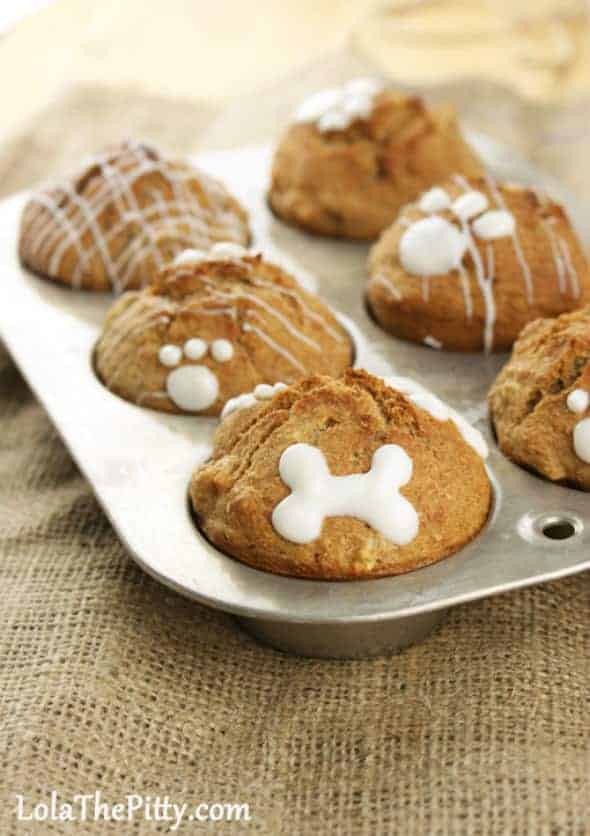 If you're sick and tired of buying commercial pet treats for Halloween, Lola the Pitty has a seamless recipe for you. What's great about this is that it doesn't require so much effort to prepare, so this will be very perfect.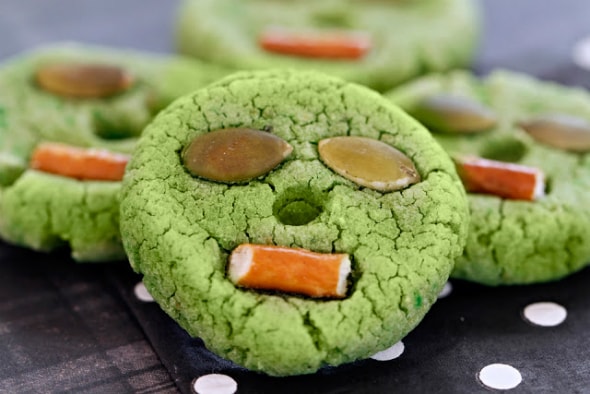 It's nothing to fear of. Though these treats from Dalmatian DIY appear scary, wait until your dogs get to taste it. For sure, they'll end up fighting these zombie foes and they'll disappear fast before you know it.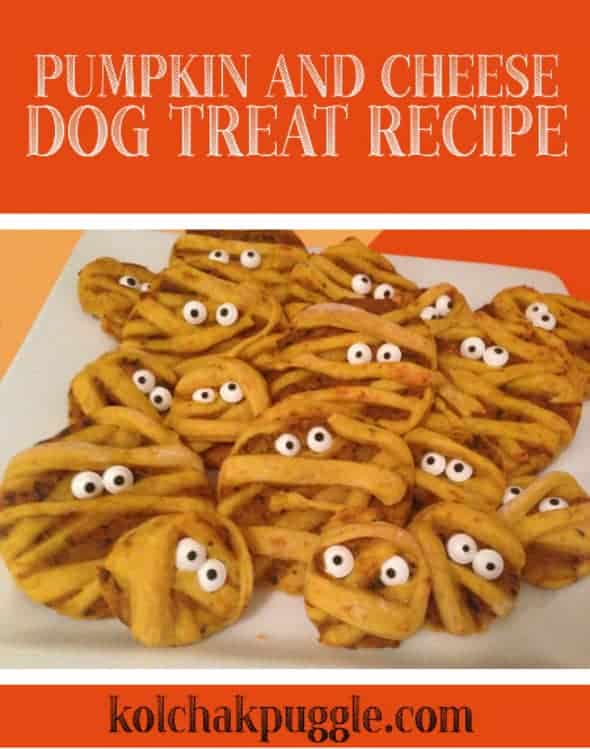 When Halloween comes, pumpkin recipes get to have a spot at the dinner table. However, did you know you can also make a pet-friendly version, too? Yes. Thanks to Kol's Notes, our furry buddies get to savour the taste of pumpkin.
9. DIY Skeleton Bones Dog Treats | Irresistible Pets
Here's a treat from Irresistible Pets that'll add eeriness to your pet's Halloween night. Every bite sounds like real bones cracking. Although it is kind of sickening to hear such, perhaps it should make trick-or-treating scarier than ever.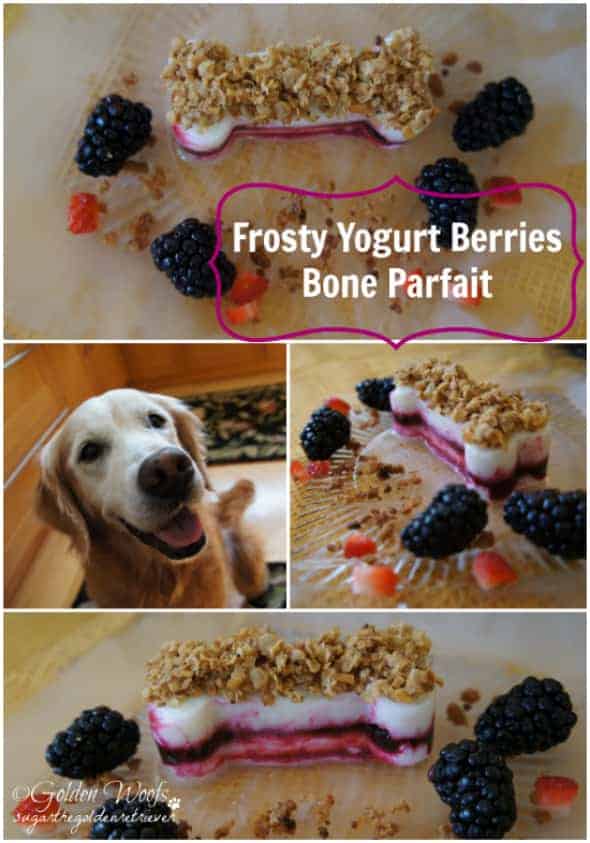 This parfait is an ultimate doggy treat! An elegant and cute delight made with toasted oats, Greek yogurt, and strawberries. Sugar the Golden Retriever's recipe will surely get your pets drooling!
Easy to prepare and perfectly safe to eat for pets of all sizes, these homemade pet treats are guaranteed to make your pets love you even more! But then again, always remember that moderation is everything, so it might be a good idea to limit their consumption.
Image Sources: [1] [2] [3] [4] [5] [6] [7] [8] [9]