Have you been with your pet dog for quite some time now? If that is the case, we're pretty sure you've seen everything. And we know that you have been through the challenge of keeping him up and entertained throughout those long school holiday vacations.
The good news is that there are many different activities you can do with your pet dog when you're taking a break from class. Here are some fun ideas.
1. Visit a local dog café or go to the park.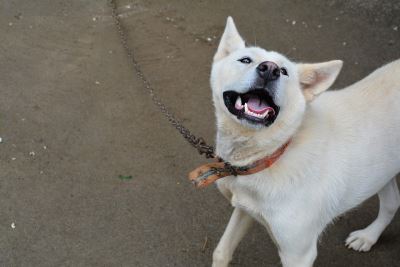 One of the best ways to spend your school holiday with your pet dog is to go to the nearest dog café. Although finding one can be hard, know that Google is your friend. By putting in the right keywords, you should be able to come up with a list of possible dog-friendly cafes near you.
If a dog café is not an option, we suggest you visit the park. It's a great place to meet other dog owners and unwind while your fur baby is playing and socializing. Also, it's a safe place for him to run around and exercise his legs and body.
2. Take bush trails.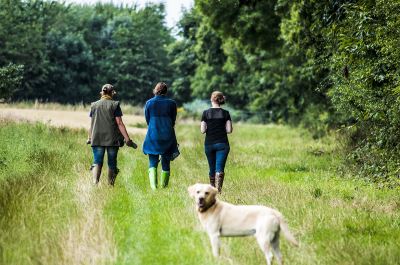 Are you up for an adventure? Great! We are, too. If you want an adventurous activity with your pooch, bush walking is an option to consider. Not only does it keep you fit. It also helps you stay active.
Again, looking for the right bush trail for you and your pet dog should not be a problem. With the power of the Internet, you can collect a list of places to go and explore.
Here's something interesting you might want to know. For your pet dog, bush walking could be the epitome of adventure. As he takes the lead, he is able to encounter new smells and discover odd things. But before you even gear up for your adventure, make sure your pooch has been checked and vaccinated for parasite control. It's an important thing to consider for tick prevention. While walking, there could be lots of disgusting crawlies that could infest your pet dog.
3. Go for a swim.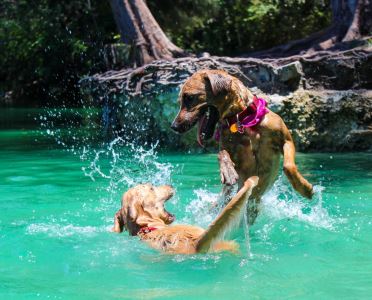 Is the summer heat draining all your energy? We suggest you go to the beach with your pet dog and swim together. Just make sure that you are visiting a dog-friendly beach, unless you want to pay some hefty fines.
Here is another reminder. Do not forget to carry with you a reliable dog crate and plenty of water for your four-legged buddy. Of course, you want him to stay comfortable and stay hydrated throughout your travel.
4. Enjoy outdoor shopping.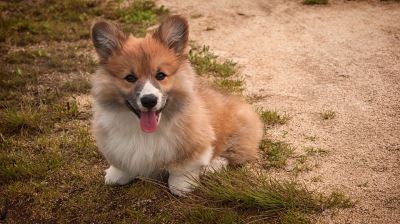 Everyone loves shopping! C'mon, who can resist those bargains, sales, and huge price drops! However, if we say you take your dog to shopping, would you?
The thing is, when we say shopping, we usually think indoors. And sad to say, there are some establishments that do not allow pets inside their premises. That means you have to leave them at home or maybe outside. Well, if you were to ask us, we'd rather stay home than leave our pet dog outside.
But, hey! Did you know there are outdoor markets nowadays, where you can take your dogs with you for shopping? Check the local newspaper or surf the web to find the nearest outdoor market. And then, plan a shopping day with your furry pal.
If you do this, your pooch will definitely enjoy watching the market-goers and the attention they give to him. You even get to spend a wonderful and memorable day together. It's also a great opportunity to get a special loved one a present!
5. Participate in doggy activities.
During school holidays, many dog enthusiasts and pet lovers organize events and activities, designed for the enjoyment of both pet and owner. All you have to do is find them, get the important details, sign up, and show up at the venue!
More often than not, these events involve dog races, agility and obstacle courses. That means, it'll be a whole day of fun! You can even join your pooch and impress other pet owners by showing some amazing tricks you taught him.
Now, if you can't find any activity, why not organize one and invite other pet owners in your neighborhood. Make it fun with some play sessions and a couple of pet-friendly toys around the venue.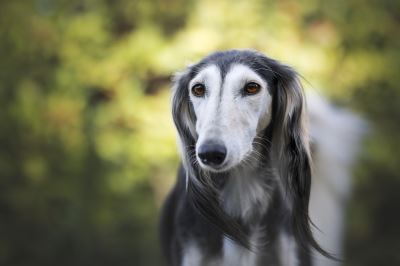 As you can see, these school holidays are not a reason not to spend time with your pet. Trust us, it is the perfect time to get little Fiddo involved in a fun and memorable activity. So, what are you waiting for? Plan your activities now and have a memorable school holiday with your pet dog.
Do you have any questions or suggestions in mind? Please let us know in the comment section below. We are excited to hear your thoughts.
Image Sources: [1] [2] [3] [4]