The world is filled with so much beauty, but most of us don't get the chance to explore even a fraction of it. But then again, life is too short not to enjoy all the good of nature. That is even especially true for our four-legged friends – dogs. So you might want to put aside your heavy luggage and take your canine pals with you to an adventure worth cherishing forever. Check out these travel destinations I suggest:
Lake Tahoe, U.S.A.
Regardless if you and your pooch like to enjoy the winter or summer, Lake Tahoe is a great destination all-year round! Located in the Sierra Nevada if the United States, this place offers a lot of adventures for you and your pal.
You can go swimming into the crystal clear waters or have fun floating on it under the sun. You can also go trekking up the trails and enjoy gorgeous views of the lake. And if you ever visit the place in the month of September, you can party with your well-behaved pet in the annual beer and music festival. How cool is that?
Lake Mead, U.S.A.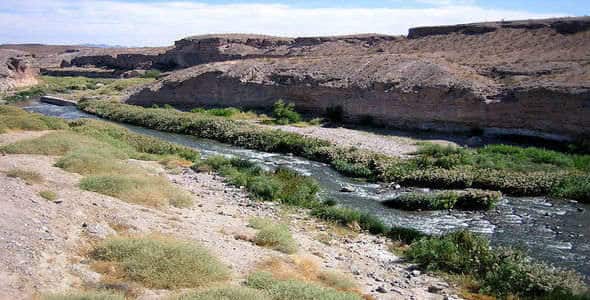 If you're interested in exploring rocky cliffs and small coves, then Lake Mead is the place to be. With the lovely views that the place has to offer, you can definitely relax and unwind with your dog along the shore.
Lake Mead also has a National Recreation Area that welcomes leashed dogs on all the trails. However, it is worth noting that the place has a desert climate, so before you decide to go there, it is best that you bring water with you to keep your pet hydrated.
The Eiffel Tower, France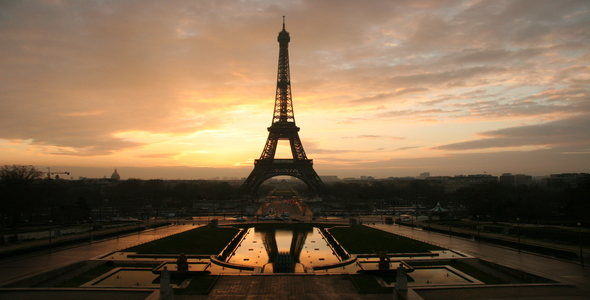 Who said that Paris is only for lovers? This alluring city also welcomes dogs! After you marvel at the sight of the Eiffel Tower, you can sit down with a street artist and get him to draw a photo of you and your furry pal.
Although there is a park behind the tower that allows dog to run around, just be responsible and bring bags or plastics to pick up their droppings. You don't want police officers to get your attention with whistles and let you pay a fine of 475 Euro.
Milan, Italy
Milan, Italy has lots of amazing stuff to offer for you and your dog. In this pet-friendly city, you can do almost anything. But then again, there are some other attractions that are forbidden to dogs.
If you find that fascinating, wait until you know about Milan being home to the mixed-breed dog, Cacao, who rides the bus everyday by himself. You might get the chance to ride along with him on your way to the public garden, where he loves to play around for hours until he gets tired.
Lake Placid, New York
Located in the Essex County, Lake Placid has been a favourite vacation destination in America. In fact, it is listed as one of the most dog-friendly places in the country.
Every summer, while huge dogs visit the place to enjoy the almost three-mile hiking trail around Mirror Lake, the smaller ones are seen splashing at the waters of the beach. Also, during winter, these animals just run through the snow as if it's fresh powder.
If you wish to walk to the west side of the lake, you'll see a flourishing business district. Several storeowners in the area confirmed that they allow dogs to get inside, but you still need to ask.
Fort Collins, Colorado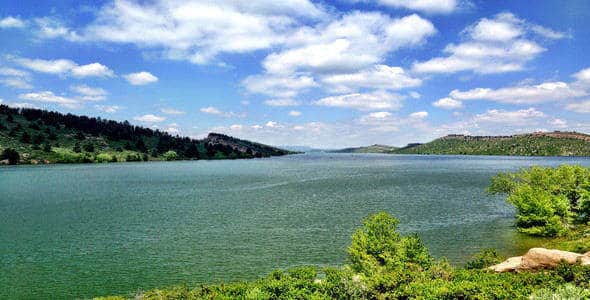 Complete your trip in the United States by stopping by in Fort Collins, Colorado. As the most popular destination for dog lovers in Colorado, it is not surprising that there is so much you can do with your dog pal!
Aside from the picturesque scenes the place has to offer, there are other attractions in store for your pooch in this humble town. This includes the breweries that all you to try different blends of beers with your pooch inside their beautiful tasting rooms.
But if you're up for some lakeside adventures with your pup, have a good splash at the Horsetooth Reservoir. There, you can take a short hike to get to the water and then play a game of Frisbee. Once you've made it down, don't hesitate to take a dip. The water is just as refreshing as it appears.
Just keep in mind that these vacation destinations will stay that way as long as you obey the local laws and be responsible of your actions. So to be sure nothing comes your way, train your dogs with basic commands, use the guide that you can download below, and make sure you clean up any mess before you leave. Also, when going to any of these places, the basic rule is to observe travel safety precautions. With all these in mind, you'll definitely have one great adventure you'll remember a lifetime.
Image Sources: [1] [2] [3] [4] [5]