Many of us consider our pet cats as a part of the family. Gladly, chances are they also treat us the same. That said, it is just disturbing for us to leave them behind whenever we leave the house for a planned getaway.
Back then, people don't have a choice but to leave their fur babies at home with some cat scratching posts or perhaps lots of toys because most vacation places don't welcome pets. Fortunately, today is the exact opposite. Holiday destinations are now accommodating these pets as long as their owners understand and abide the rules. With careful planning, for sure, you'll enjoy your upcoming adventure.
In an effort to help you in the planning phase, we provided five useful tips for you.
1. Consider your mode of transportation.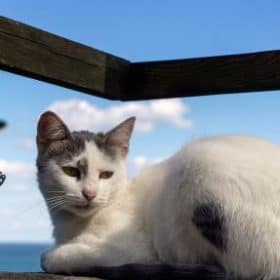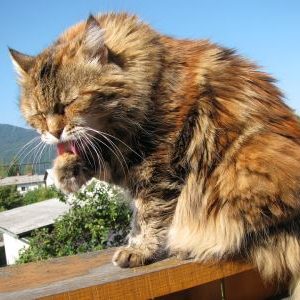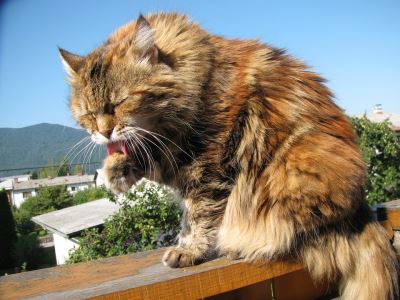 Are you taking a train? An airplane? Travel on the road? No matter what means of transport you use, you should have the right equipment to temporarily confine your cats.
If you are driving a car, a portable kennel that is the right size and a safety harness in the back seat are essentials. Aside from that, good ventilation is important. For those who are flying, be sure to check with your chosen airline about their policies on cat breeds and cat carriers. You don't want to pay for additional baggage fees, so research ahead.
Luckily, these days, you don't have to invest in expensive animal crates. Big airline companies now provide carriers for rent, which are designed for traveling by air.
2. Take short stops.
Okay, this tip is not just for your little feline buddies. It's also for you. As you traverse long roads, make it a point to take short breaks. But before anything else, double check whether you have packed up a portable water bowl and several treats for your cats.
Be sure that as you plan your course, allocate extra time for these breaks. Use that short time to feed your cats or let them drink. You can also use it for a comfort room break. By using it wisely, you would not see yourself rushing to reach your destination on time. Also, if possible, take breaks at playgrounds or pet-friendly parks so that you and your cats can exercise a bit.
Here's something very important you must never forget. Like dogs, cats quickly suffer from heat stress. Therefore, it's a bad idea to leave them in the car unattended. Even if you're stopping to gas up, make sure there is somebody in the car to watch over them.
3. Confirm with your accommodation, whether they welcome pets.
If you are on the lookout for pet-friendly accommodations in the country, the Internet is your best friend. By using the right keywords, you can easily find camping areas, parks, pet-friendly hotels, and resorts!
However, before you even book, it is your assignment to research the in-house rules. Know whether they allow cat breeds like yours. Ask if you need to bring along pet beds. Inquire if they have a place designated for pets or you get to take them in your room.
4. Consult your cat's vet for health advice.
First off, you must pray that nothing bad happens while you're on a vacation with your cats. But as they say, "Prevention is better than cure."
Before your planned vacation, pay your cat's vet a visit. Ask for tips and advice on what to do in case they get sick along the way. Take note that you are going to a place away from home, so you might not be very familiar about things. Hence, it would be better if you pack up some first aid kits and medication enough for the entire trip.
It would also help to read in advance. Familiarize the most common health problems you can possibly encounter in your trip. That way, you will know what to do.
5. Think about cat sitting.
When you are on a vacation, you wouldn't want to miss the best gourmet restaurants in the vicinity. You don't want to eliminate popular landmarks, too! Sad to say, there are those places that don't allow pets. And we can't do something about that. But don't worry. Inquire about cat sitters in the area.
Before you go house-to-house to ask, you might want to check with your chosen accommodation. More often than not, they offer this service. If not, you can consult Mr. Google to find reliable pet sitters.
It's great to include your pets in every enjoyable and fun gathering with your family. Though extra planning should be taken, bringing your pet cats with you on holidays can be very rewarding. As long as you know how to choose an accommodation and you take the right things with you, there's no doubt that your vacation will be stress free and memorable.
Image Sources: [1] [2] [3] [4]