Of course, we could all understand that you want only the best rabbit housing for your bunnies. But that doesn't mean you have to spend lavishly for that. With a dash of creativity and imagination, you can create a rabbit housing your pets can call their own.
To further inspire you to get artistic, here are 8 housing ideas you should see.
1. Wire Pens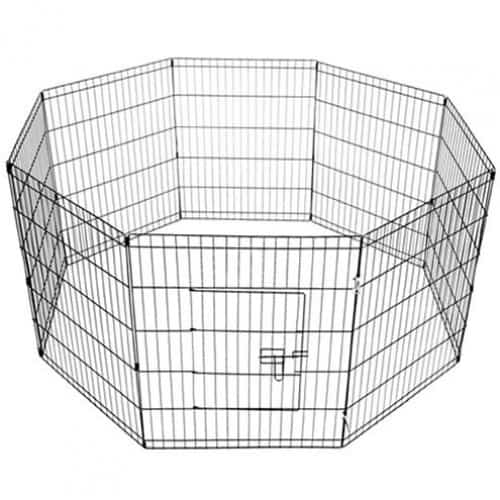 For an extended space in an existing house, you might want to use wire pens. Normally, they are made up of several panels that can be linked together to form different shapes like octagon, hexagon, and even square.
Although they don't have a roof, they don't always make a great permanent house for rabbits. Still, you can purchase one that is cheap and attach it to the pen.
You can purchase these wire pens here.
2. A Bird Aviary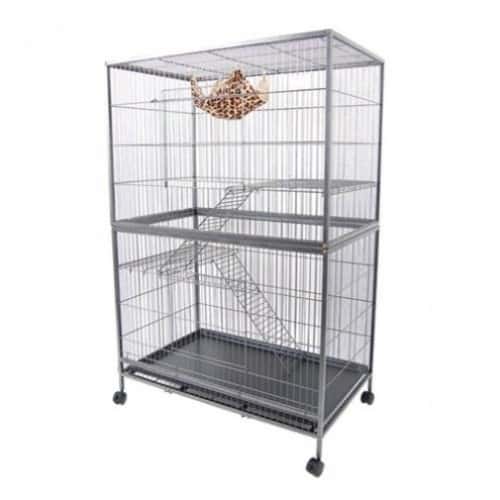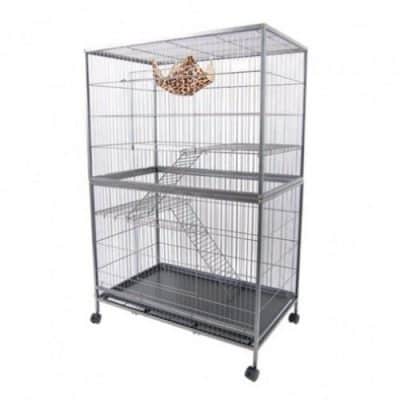 If you have a bigger space at home, a bird aviary makes a great option. With its added height, you can freely walk in and out to spend time with your bunnies. You don't have to buy a new one though. Find a second-hand aviary from thrift stores and make sure you disinfect it properly to ensure cleanliness.
Here's an affordable bird aviary you might want to consider.
3. An Extra Room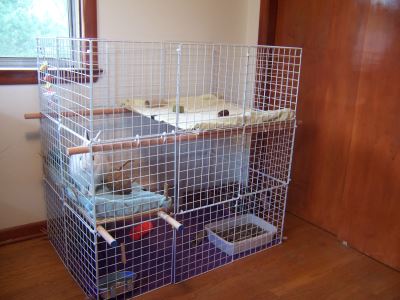 Do you have an extra room in the house? Why not convert it into a haven for your rabbits? With that concept, you don't have to step out of your homes just to see your pets enjoy their day.
While this may be a great rabbit housing, caution must still be observed. Rabbit proof your home to make sure they are not exposed to the dangers lurking in the house. Wires and carpets should be placed away of their reach. If possible, set up a wire pen. That way, you know they won't get far.
4. A DIY Run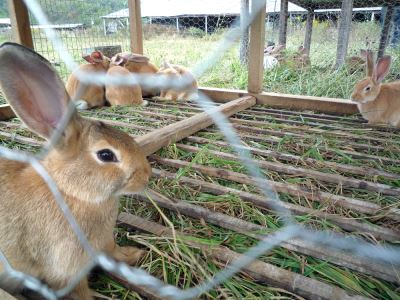 There's no need to buy a rabbit run, especially when your pocket says no. If you are a DIY enthusiast, go build a run yourself.
By doing a quick search online, you can find a multitude of websites that can help you with creating a rabbit run. It doesn't have to be as perfect as those sold at local pet stores. As long as it can provide shelter to your bunnies, then it would suffice.
5. Wooden Runs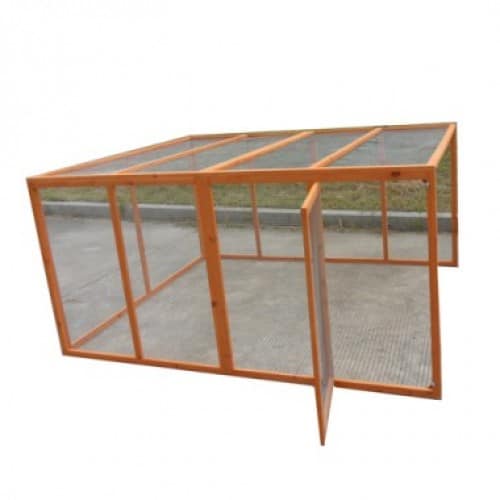 Wooden runs are the most common types of rabbit housing these days. Though they often vary in sizes and shapes, they still share one purpose. That is to provide rabbits enough space to run around or seek shelter when need.
Check out this amazing wooden run.
6. Triangular Rabbit Housing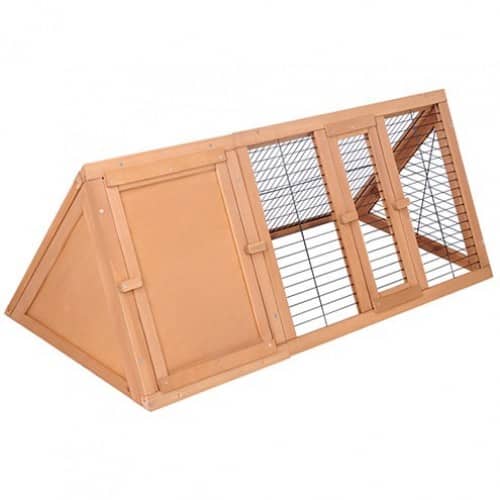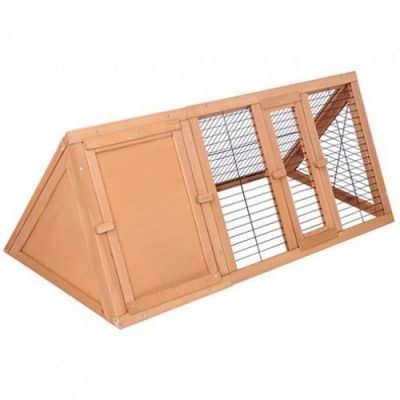 As the name suggests, triangular rabbit housings are triangular in shape and are constructed from mesh wire and wooden frames. Its design features a covered area where rabbits can doze comfortably and a run where they can run around and play.
Purchase your own triangle rabbit housing here.
7. Metal Runs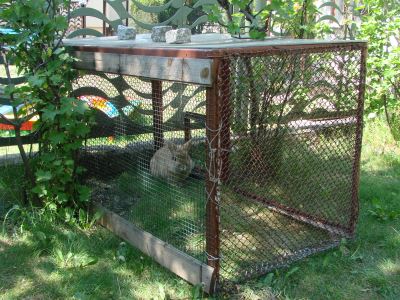 They may appear similar to wire pens, but what makes metal runs different is that they have a sealed top, which helps prevent rabbits from hopping out of the enclosure.
To ensure rabbits don't escape and to avoid strong winds from blowing it away, metal runs have to be secured to the ground.
8. Ready-Made Rabbit Hutches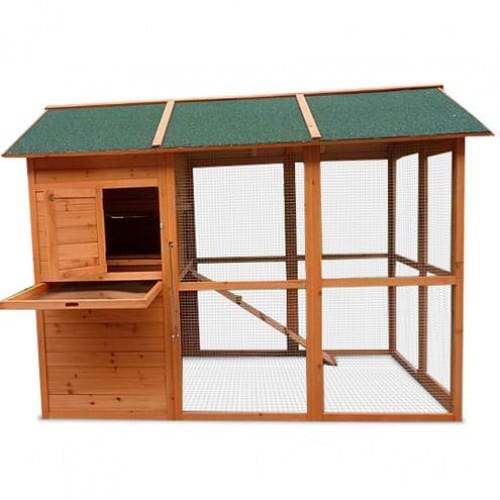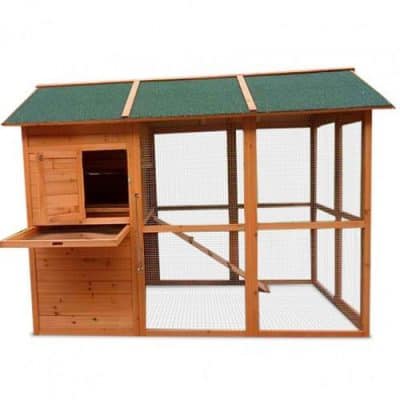 Amongst all, this is by far the most practical rabbit housing option because you can leave your bunnies here any time you want without having to worry about predators that may scare them to death.
Though it is a bit pricey at first, you might want to think long-term. The initial costs are nothing compared to the money you save from unexpected repair costs.
So where do you buy them? Nowadays, many pet supply merchants have taken their businesses to the next level by opening online stores. By using the right keywords and signing up newsletters, you could definitely find the best rabbit hutch deals that work within your budget.
Now, do you find any of these rabbit housing ideas useful? Regardless of your answers, we got our hopes set high. But it's not over yet because we still have more to share with you. Download a copy of the eBook below.
Image Sources: [1] [2] [3] [4]