Do you like to travel? Or there is some place you need to go, but you have some pet guinea pigs that needs to be taken care of. Whatever the reason is, whether it is for personal fun or a family vacation or even some other emergencies that you need to take care of.
You can't just leave your guinea pig at home alone all day. It's either you bring them with you or let somebody else take care of them for you. If you want to bring your guinea pigs with you, it might be stressful to them since they don't like to move around and travel far. It is not advisable to leave your guinea pigs unattended for more than 24 hours.
If you really want to bring your furry friends while you travel, then here are some things you need to consider if you bring them with you.
1. Have a proper travelling cage.
A travelling guinea pig cage is very important, especially if you plan on travelling very far in a car. If you use some box to secure them, then they might bail out of the box and it will disturb you or whoever is driving the car. If you don't have the proper travelling cage for the guinea pigs then a cat carrier will do too.
Have the cage lined with some towels or cloth just in case it is a bumpy ride. It also serves as a place where the guinea pigs can sit back and relax. It is also used by the guinea pigs for something their tiny paws can grip on while the car moves around.
2. Keep your tiny friends comfortable.
A car with no air conditioning system can get really hot, and guinea pigs can get heatstroke quickly if that happens. So it is important to have the AC on and on the right temperature. Keep the guinea pig away from direct sunlight too.
Give treats to your tiny friends like watery fruits or vegetables to keep them hydrated. Something like watermelons will do as treats. If you got a water bottle for them, then it might just leak or get drained while travelling. Set up the water bottle during stops on the travel.
3. Set up the cage when you arrive.
Once you arrive at your destination, set up a cage for them to stay and if possible, it is like the same cage you have at home. It helps them settle into their new place. It is important to give them treats again so that they can calm down and enjoy their vacation.
4. Do your guinea pigs behave during travel?
It usually takes time for them to get used to travelling. Most guinea pigs freak out when you start travelling with your car. They are freaked out by the sudden movement and the noise they don't usually experience when at home. But if they are used to it in time, then it will be fine. Give them something that will make them feel comfortable. Something they can hide behind into. Like a stuffed animal or stuffed toy or a pile of towels or cloth.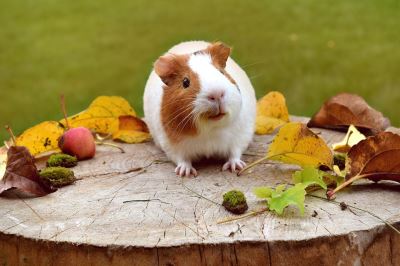 And if bringing your furry friends is not an option, like they prohibit animals or pets in the location, then the best option is to let someone take care of them. Leave them at a friend's house or a family member or even your relatives. Or if not you can hire a guinea pig sitter. Hiring the right guinea pig sitter is a must so that you can go and travel to your destination without any worries.
5. Hire someone trustworthy.
Hire someone with at least some experience with pet handling – a careful and friendly sitter. You can't just hire someone who you don't know. You don't know what he might do inside your house if you leave the sitter alone in your house.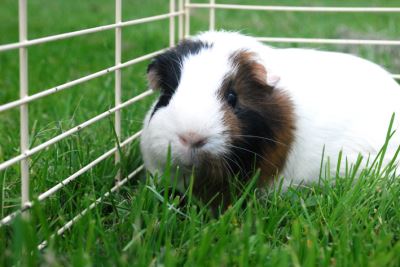 And if you decide to leave your guinea pigs on the sitter's place, be sure his or her place is a clean place. Your guinea pig might get sick if the place is not clean.
6. Keep everything simple and label containers.
If you got multiple pets with you, the problem is that the sitter might feed the wrong food to your pet, especially your guinea pig. Label the pet foods for each pet. Also keep everything simple by giving simple and easy to understand instructions to the sitter on what to do and not to do. This is very important for the safety and health of your beloved pets.
7. Leave emergency contact numbers.
If anything bad happens, which i hope nothing bad happens, these emergency numbers you left to the guinea pig sitter will save your pet's life. Something like the guinea pig suddenly gets sick, having the vet's number to call to will definitely help out.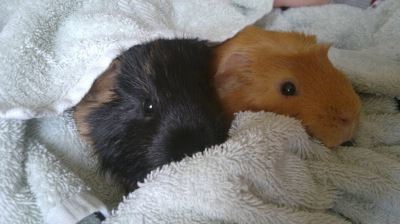 Just be sure to tell the sitter to stay calm and composed all the time in case this happens. And also be sure to let the sitter contact you for updates on your furry friend.
Now, are you ready to hit the road for some fun adventures with your furry buddies? Let us know below.
Image Sources: [1] [2] [3] [4] [5] [6] [7]