Anyone who's ever owned a cat knows that they love to roam around outside. But unfortunately, that can also lead to them getting lost or injured.
That's why it's important to have a good cat enclosure to keep them safe and contained.
In this blog post, we'll show you some of the best outdoor cat enclosures on the market today and share some tips on how to choose the best one for your needs.

BEST OUTDOOR CAT ENCLOSURES
Do you have a cat that loves to spend time outdoors? These outdoor cat enclosures are the best way to let your outdoor cats enjoy the fresh air and sunshine while keeping them safe.
1) GRETA OUTDOOR ENCLOSURE
The Greta outdoor cat house gives your furry friend a safe place to enjoy the outside world.
It is Coops and Cages' largest cat enclosure ever! It has lots of shelves and levels for your cat to jump up onto.
BEST FEATURES
Room for up to 5 cats to enjoy outdoor time
3 shelves on the inside and 4 shelves on the outside
5 windows on the house section for light and ventilation
2) CONNIE OUTDOOR CAT ENCLOSURE
The Connie kitty enclosure allows your fury baby to safely enjoy the great outdoors.
Connie comprises three living areas – the enclosed sleeping area, resting box on the side and outdoor ground area.
Cat owners can rest easy knowing the fully covered roof will protect their cat from the sun and rain.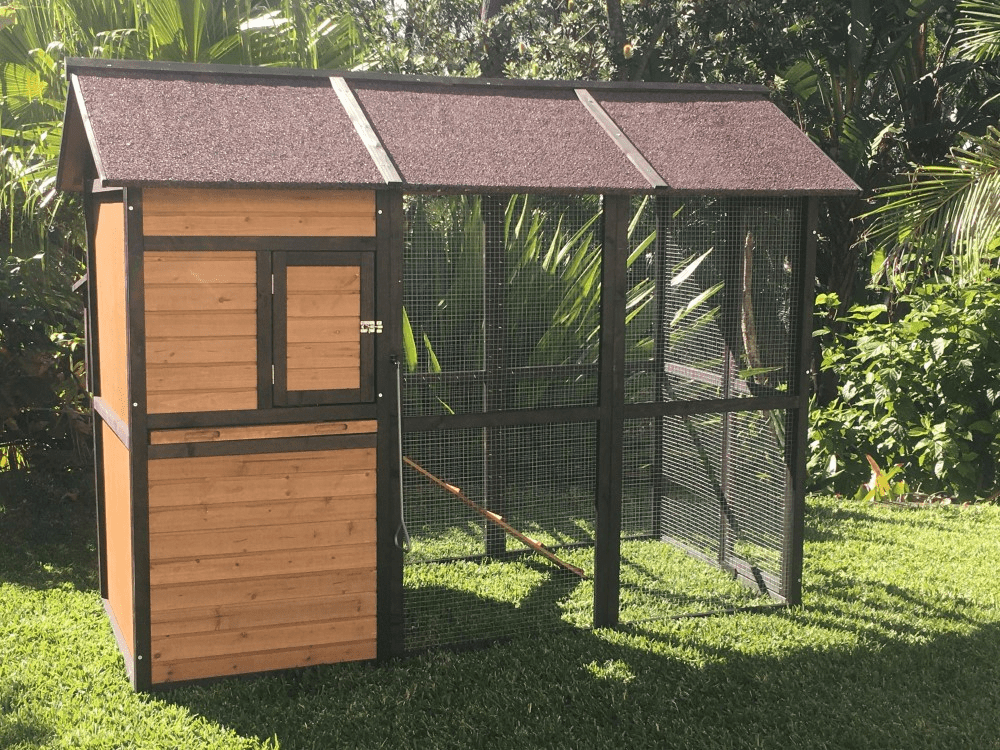 CONNIE
BEST FEATURES
Waterproof asphalt roof along the whole cat enclosure

Easy access with 3 entry points

Fast cleaning with sliding metal tray
view connie
3) RED RESORT OUTDOOR ENCLOSURE
The Red Resort is a stylish outdoor cat house for your feline friend. It is made of rot resistant fir wood and coated in non-toxic, water based stain.
The fully covered asphalt roof will protect your cat from harsh weather.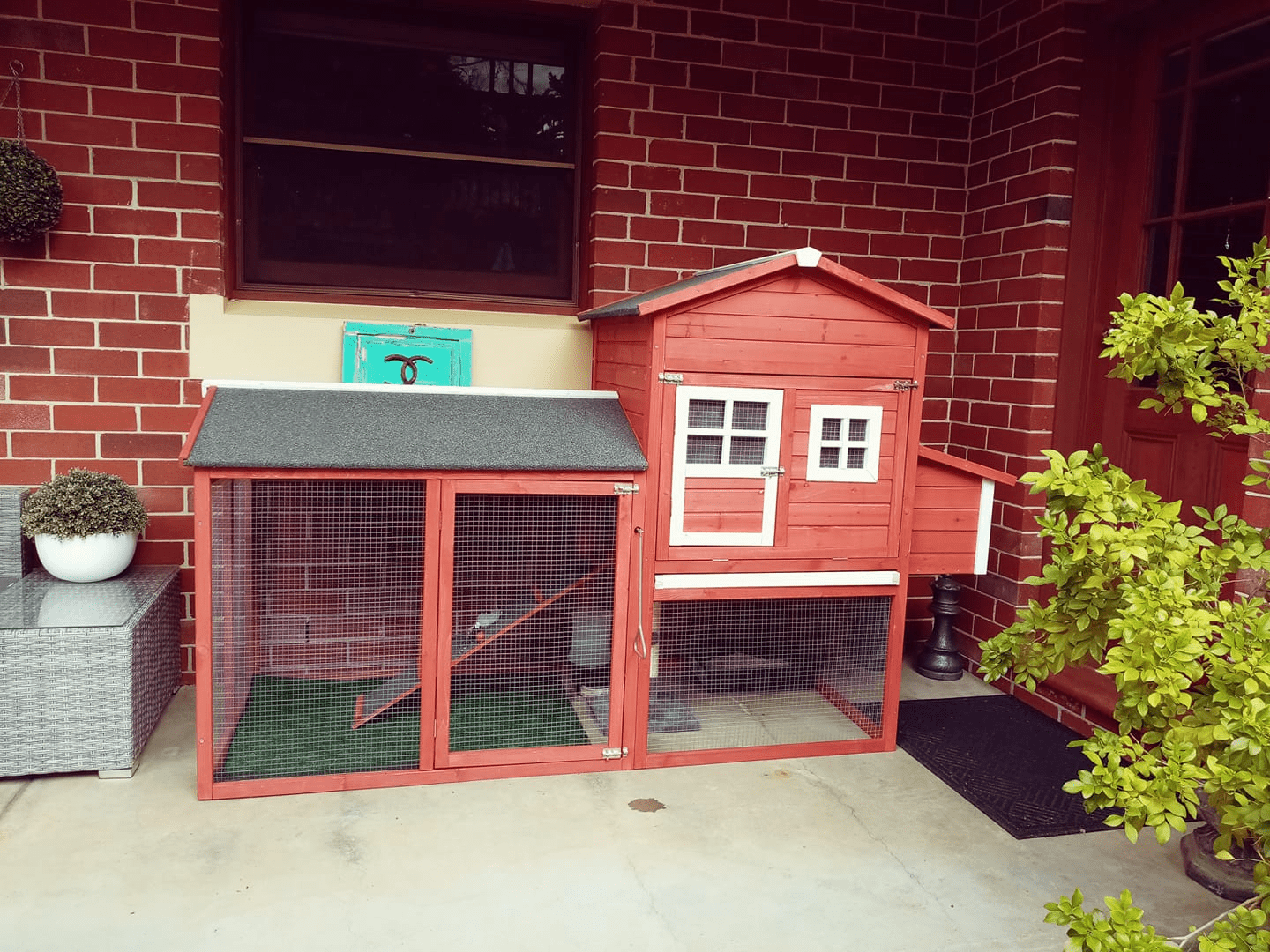 RED RESORT
BEST FEATURES
Stylish red colour

Long lasting, natural fir wood

Fully covered roof for weather protection
view red resort
BEST INDOOR CAT ENCLOSURE
Cat owners know how important it is to provide their furry friend with a safe and comfortable environment.
An indoor cat enclosure gives your cat a designated area to relax without being able to access all areas of your house.
1) XXL CAT CRATE
Indoor cats can use the Coops and Cages XXL Cat Crate as a pet playpen. It is suitable for one cat.
It can also be used for transporting your pet in the car. It quickly collapses for easy storage when not in use.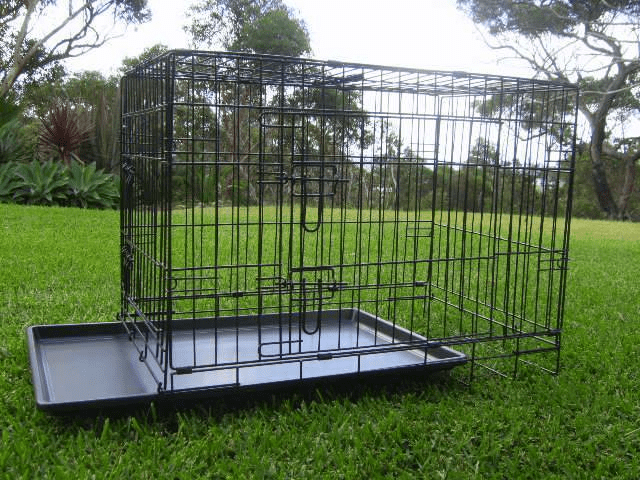 XXL CAT CRATE
BEST FEATURES
Collapsible for easy storage

2 doors with 2 locking latches on each

Plastic pull out tray for easy cleaning
view cat crate

BEST ENCLOSURES FOR MULTIPLE CATS
When it comes to living with multiple cats, you need to make sure they have enough space to run around and play. And while a big open space is ideal, not everyone has the room for that.
That's why enclosures can be a great option, giving your cats their own safe area where they can be active and have fun.
1) GRETA & RUN OUTDOOR ENCLOSURE
Multi cat households know their fur babies need plenty of room to play. The Greta & Run is a huge cat enclosure package that can fit up to 6 adult cats comfortably.
It has 7 shelves in the run section where your cats can jump, climb and sit up high.
Despite its large size, it goes together quickly with easy to follow assembly instructions.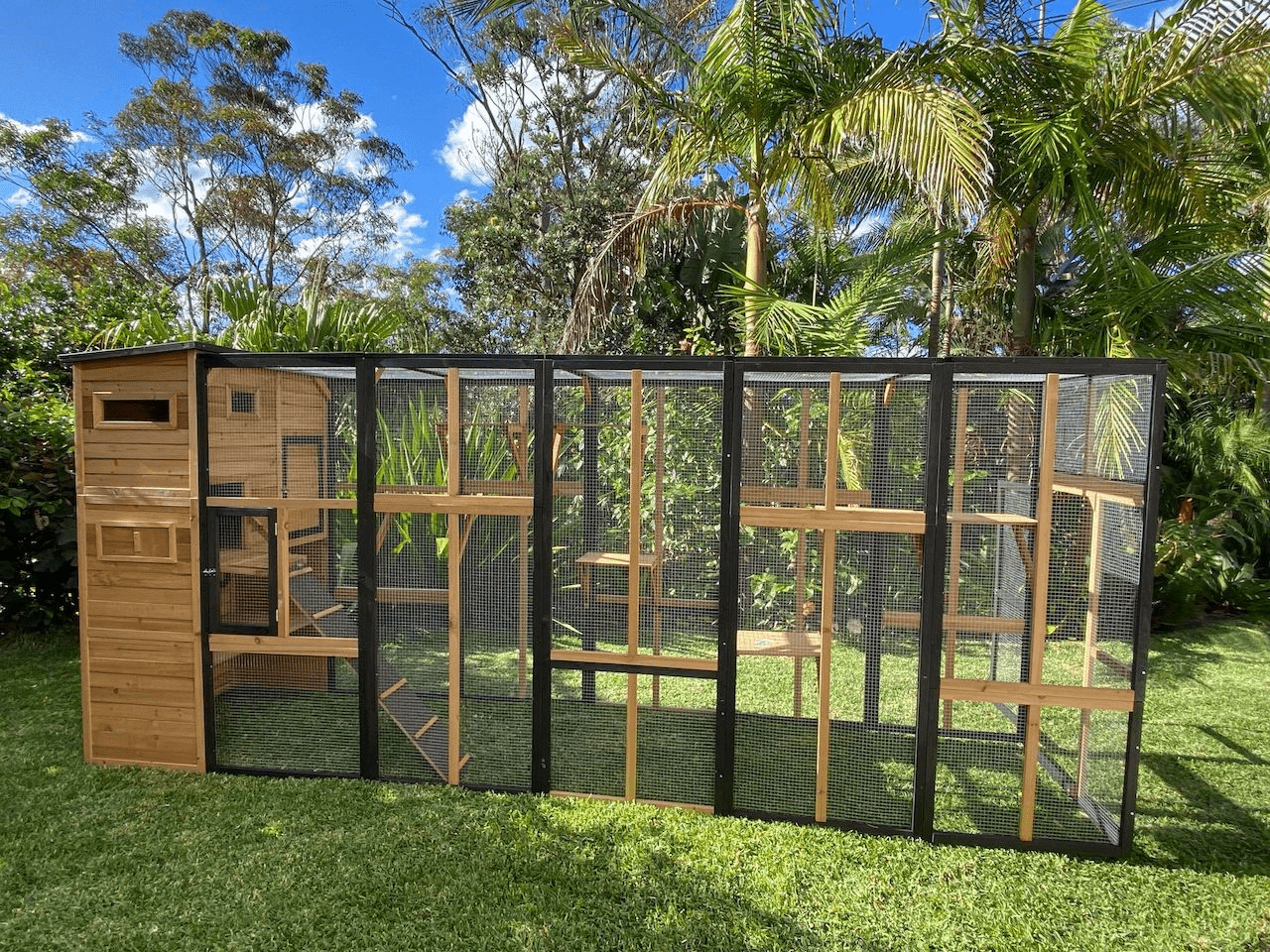 GRETA & RUN OUTDOOR ENCLOSURE
BEST FEATURES
7 shelves outside and 3 levels inside

Plenty of space -407cm long and 175cm tall

Easy to assemble. You will only need a battery powered screwdriver.
view greta & run
2) CATIO OUTDOOR CAT ENCLOSURE
The Catio by Somerzby is a spacious outdoor cat enclosure suitable for multiple cats.
Your feline friends will love the huge outdoor space – it is almost 4m long! And you will love getting such a large enclosure without the hefty price tag.
The price is much better value when comparing to similar products from other brands.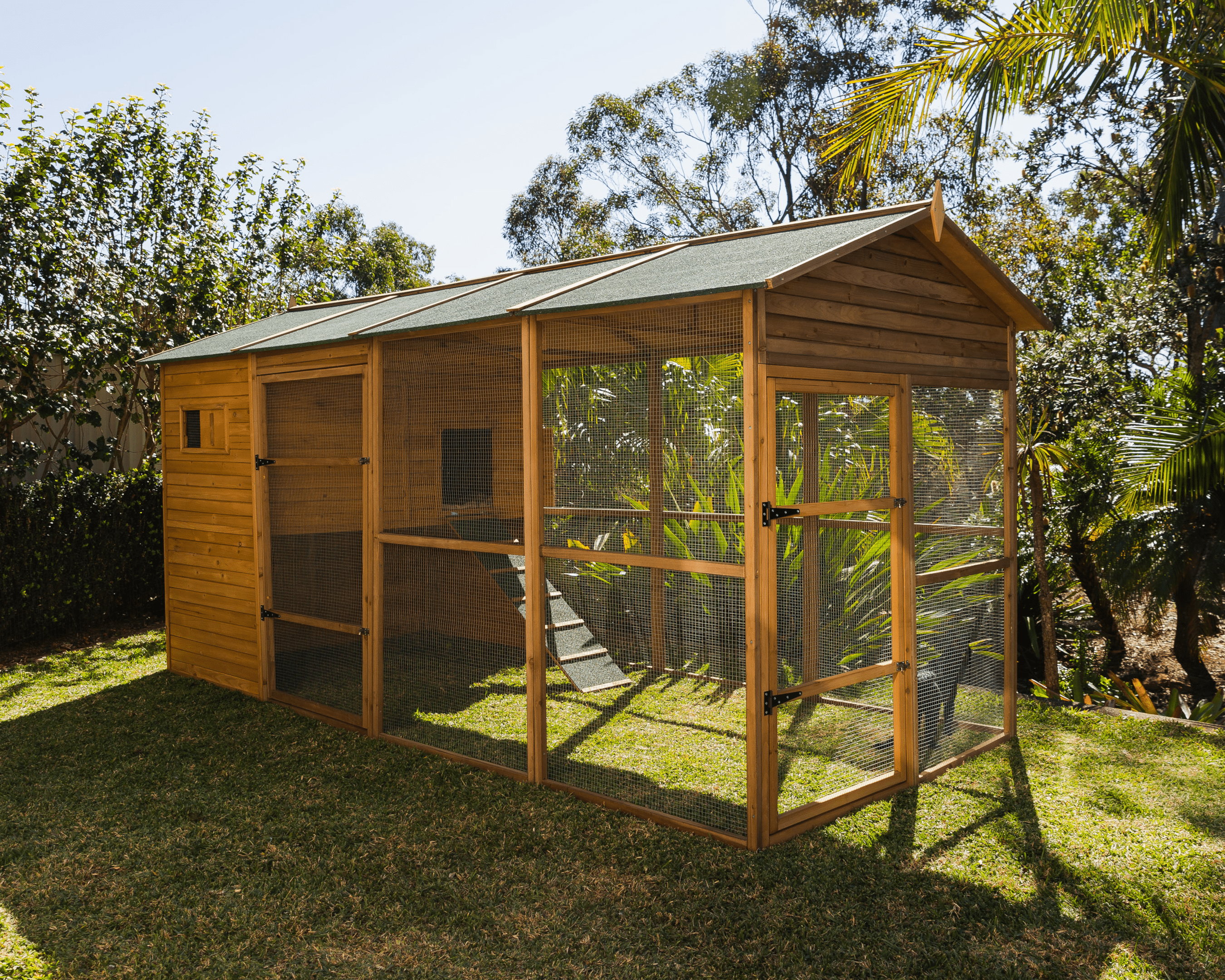 CATIO OUTDOOR CAT ENCLOSURE
BEST FEATURES
Lots of room to play – 398cm long and 192cm tall

Good value for money

Fully covered waterproof roof
view catio
BEST PORTABLE CAT ENCLOSURES
A portable cat enclosure is easy to set up and transport, making it the perfect option for taking your kitty on trips or letting them enjoy some fresh air in different areas of the backyard.
1) RETREAT PORTABLE OUTDOOR CAT ENCLOSURE
The Retreat is a pet playpen that can be used both indoors and outdoors.
It is made from heavy-duty steel, with 4 side panels and a flat roof. It is suitable for one cat to have supervised outdoor time.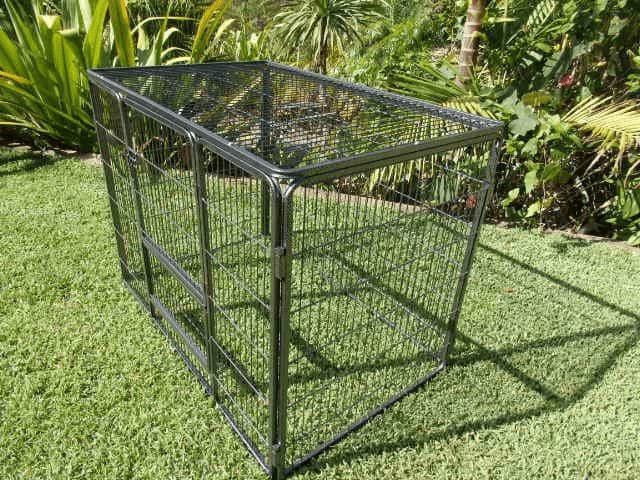 RETREAT PORTABLE ENCLOSURES
BEST FEATURES
Pet playpen that is easy to move around the yard. Weighs roughly 24kg.

Stress free assembly and pack down – side panels slot together and the roof screws on using a hex key

Made from very strong steel so will last a long time
view retreat
BALCONY CAT ENCLOSURE
Your cat loves to run and explore outdoors, but you live in an apartment and don't have a yard. What can you do?
A balcony outdoor cat run is the perfect solution! This nifty product can let your cat safely enjoy the outdoors while staying close to home.
1) CABANA RUN
Looking for a way to transition indoor only cats to the outside world?
The Cabana Run is just the thing to provide them with a safe and secure environment on your balcony or patio.
Its narrow design makes it a good fit. Please note this model comes open at one end so you may need to enclose the end yourself using wire mesh.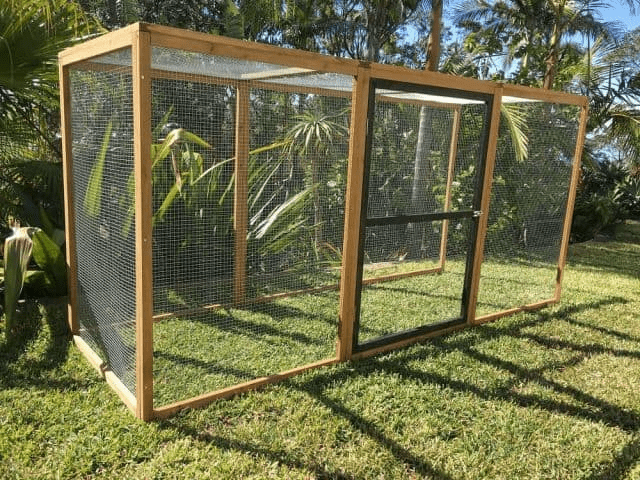 CABANA RUN
BEST FEATURES
Narrow design to fit on a balcony – L270cm x W95cm x H127cm

Galvanised wire mesh to prevent rusting

Large door on the side that is 127cm high
view cabana

BEST OUTDOOR RUN ENCLOSURE
It's no secret that cats love the outdoors. They love to roam and explore, and get a good dose of fresh air and sunshine.
A cat run is an enclosed area that allows your cat to play outside without wandering off.
Cat runs just have wire mesh on the sides. They do not have a 'house' area for your cat to sleep in or a fully covered roof for weather protection.
1) RESORT RUN
The Resort cat run gives your fur baby access to the great outdoors without allowing it to wander off.
It is a freestanding, fully enclosed run however you could build a tunnel yourself to connect it to a cat door on your house.
This would give your indoor cat access to come and go as it pleases.
RESORT RUN
BEST FEATURES
Keep your cat safe with this completely enclosed run

Solid wood panels with strong wire mesh

Potential to build a tunnel and connect it to a pet door or existing cat enclosure
view restort run
2) LARGE RUN
The Large Run is one of Somerzby's biggest cat runs. It is fully enclosed so can be used as a freestanding run or attached onto an existing outdoor cat enclosure.
The Large Run is a safe outdoor space to protect your feline companion from other animals and feral cats.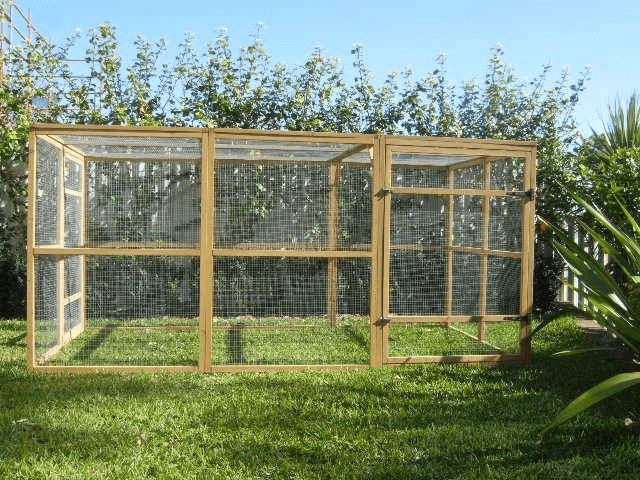 LARGE RUN
BEST FEATURES
Lots of room at 3m long

Fully enclosed – can be used as a freestanding run or attached onto an existing outdoor cat enclosure

Clear assembly instructions
view large run
BEST VERTICAL SPACE ENCLOSURE
Have a lot of height but not much ground space? Maximise the use of your vertical space with these outdoor cat enclosures.
They have shelves which allow your cats to climb, jump and sit up high – overlooking their (backyard) kingdom.
1) STACEY OUTDOOR CAT ENCLOSURE
Let your furry friends explore the great outdoors with the Stacey cat enclosure. Stacey offers optimal protection and fun.
It has a huge 220cm tall run with 3 shelves for your cat to jump up onto. It also has a large 164cm tall door that makes access easy.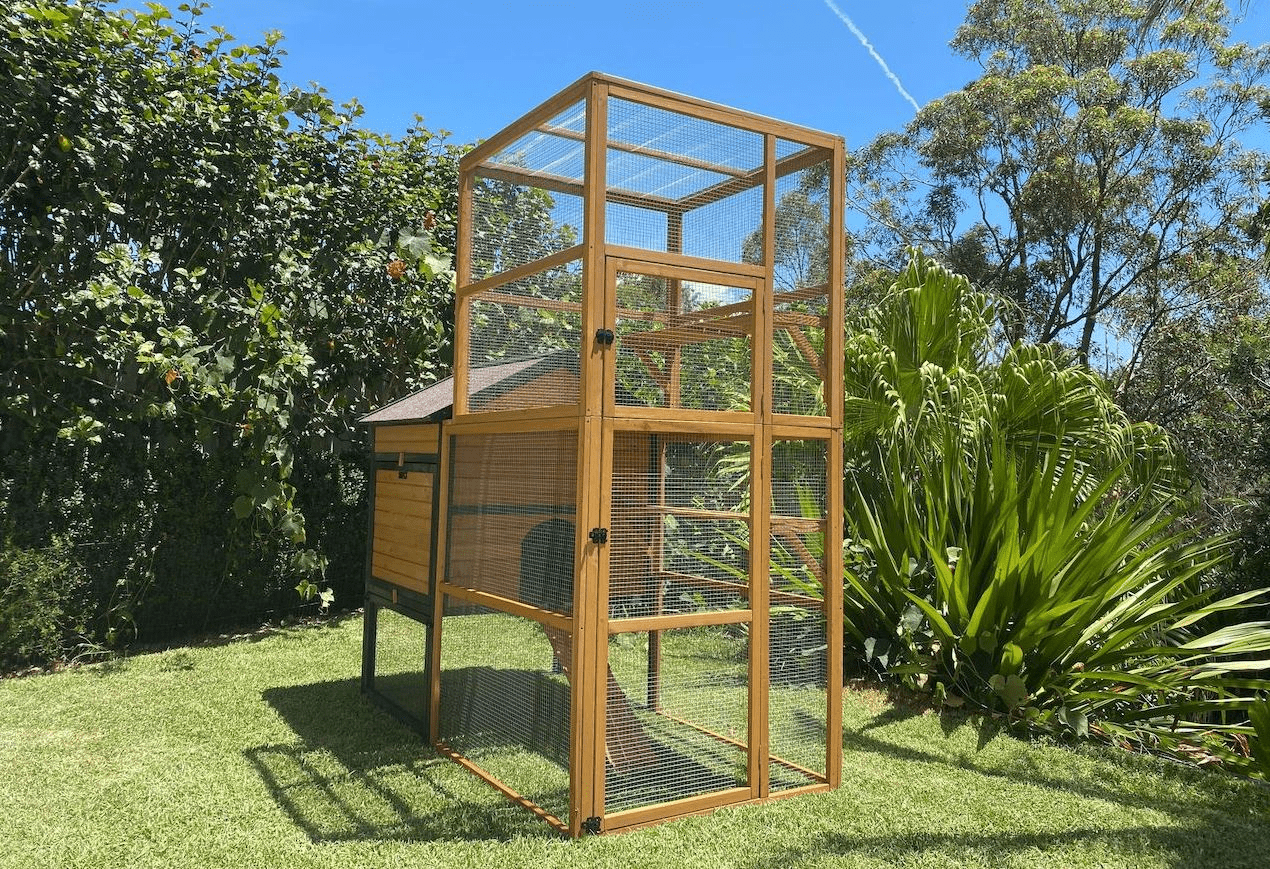 STACEY OUTDOOR CAT ENCLOSURE
BEST FEATURES
Very tall run at 220cm high

The run section has 3 shelves for your cats to jump up onto and sit high

The doorway is 164cm so easy to walk through
View Stacey
2) HEIDI CAT HOUSE
The Heidi cat house is packed with features. It has a tall 175cm run with 3 shelves for your cats to jump up onto.
The indoor section has 3 levels with room for a cat bed, a few toys and a small litter box.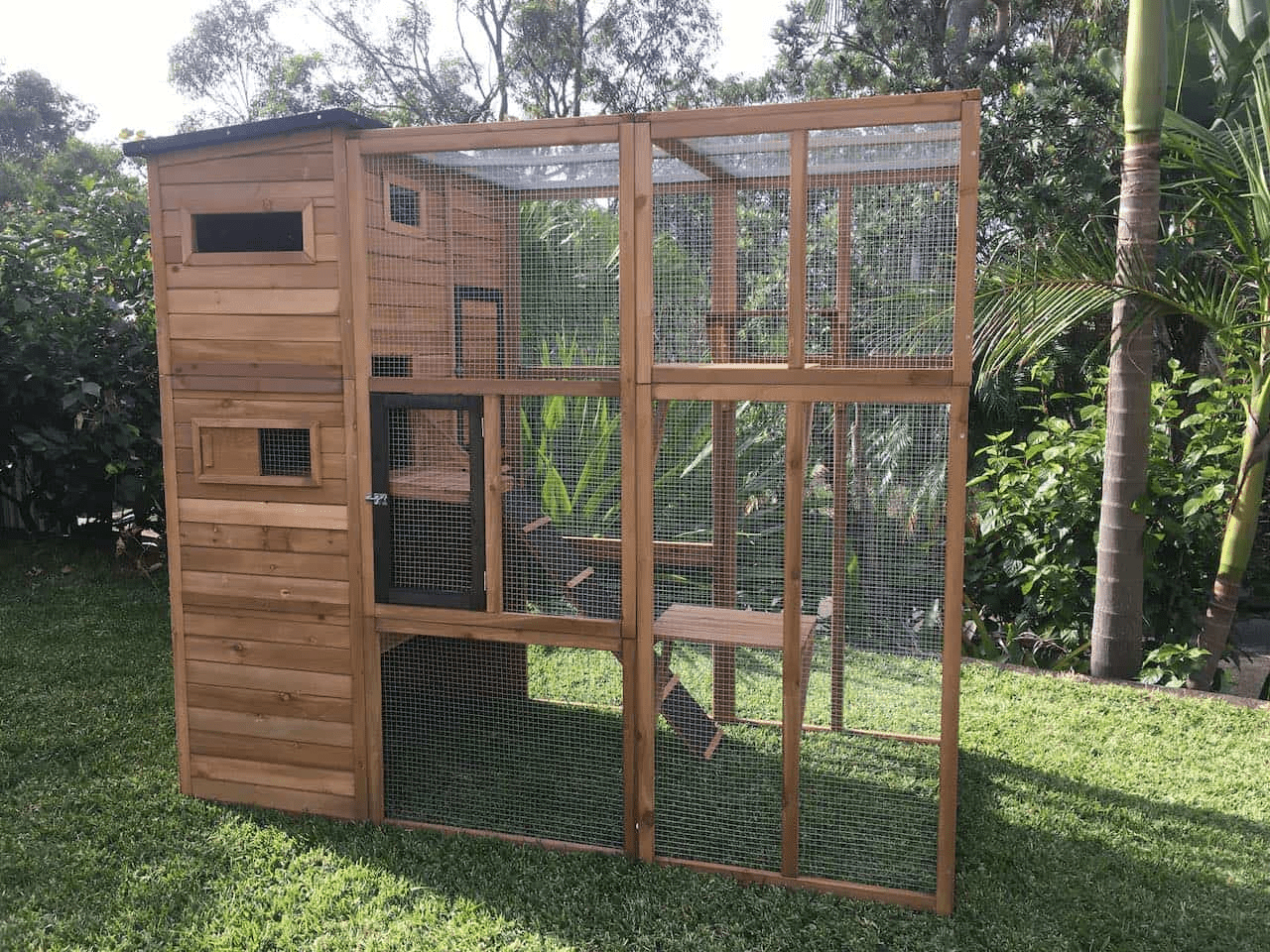 HEIDI CAT HOUSE
BEST FEATURES
Tall 175cm run with 3 shelves on the outside

3 levels on the inside section of the cat house

5 windows for light and ventilation
View Heidi