With Halloween just around the corner, most kids are very excited to do some trick or treating around the neighborhood. Some people celebrate Halloween with children while some also celebrate Halloween with their pets and other people celebrate Halloween with everybody. Who said you can't have fun during Halloween with your pet? Without wasting anymore time, here are some ways you can have fun with your beloved pets at home or outside.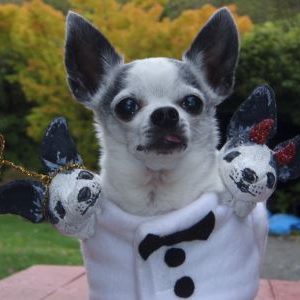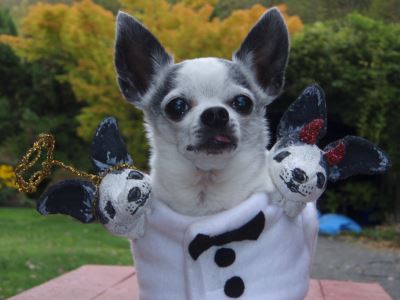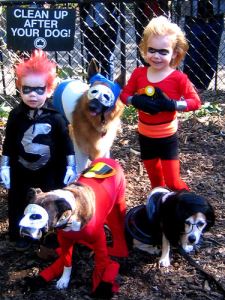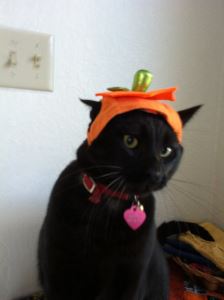 Dress your pet up!
This is the most common and a really fun way to do during Halloween. You can dress your furry friend with anything you want. It is fun to watch your pet in a costume. Your pets will totally look cute from all the costume selection you choose for them. The most important thing to remember when dressing up your pet is to watch out for their body temperature. Always remember to dress them up with a well ventilated costume that don't cause them discomfort. Also make sure your pets are well hydrated. And the last thing to remember is make sure their costume allows them to go potty without any problem.
Dress yourself up, too!
It is unfair that only your pet dresses up during Halloween. You yourself should dress up too. If you have family members living with you, have them dress up also. That way you can all have fun in dressing up for the Halloween. You can either dress up being a villain and your pet be the hero for the day or whatever idea you have in mind.
Costume party
After dressing up or before dressing up, it would be very nice to have a costume party. Whether have the costume party in your place or with your friend's place. As long as you, your family and friends don't disturb other people and neighbors then you can party all you want. Don't forget to have lots of tasty treats for your beloved pets. Show off your pet's tricks at the party. This will keep the party alive for your pets and for you and your friends as well. 
Bake some treats for your pet
If partying and wearing costume is not your thing, another great way to celebrate and have fun during Halloween is to bake something for your beloved furry friend. Whether it is a cake or a cookie or some cupcakes, as long as the ingredients are safe for your pet then everything will be alright. If you don't know how to bake, there are a lot of recipes in the internet that are pet friendly in which both you and your pet can enjoy chowing.
Hide and seek those treats
If you have a dog as a pet, one way to have fun with them during Halloween is by hiding some treats around the dog house and encouraging them to look for them. You can also hide and let your find you and reward your dog some treats if he can find you.
Take your pet on a trick-or- treat
While the children are busy trick or treating around the neighborhood. You can bring your pet outside the house while on their costume and go trick or treating as well. Just be careful around chocolate treats if you got a pet dog with you. Be careful with other foods that are not safe for your pet. Just cross your fingers that your neighbor or your friends got some treats that your pet can enjoy.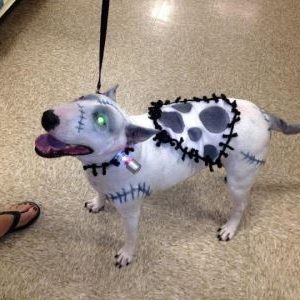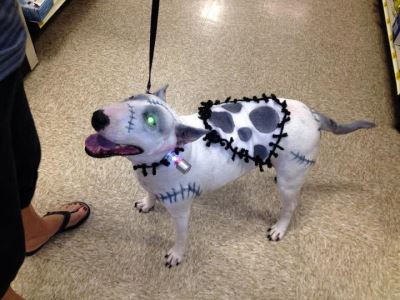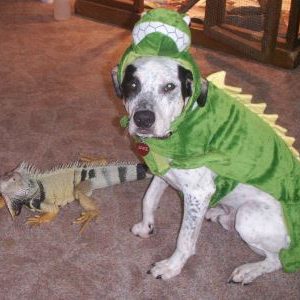 Local Halloween Pet Event
Pets are very common nowadays. Check your local area for they might be hosting some Halloween event for pets. Halloween pet events is a good time to meet other pet lovers who dress up their pets and show off their pets. It is also a good time for your pet to meet new friends along the event. You can also meet new friends who share the same interest with you in the event.
Some fun time alone
People usually want some time alone for them to have fun or to think of some things. Pets want some time alone too. During Halloween you can set off a room or a place in your house where your pet can be alone and go wild along with all their toys. The best thing is you can let your pet go have fun in a room without having to worry about them running around the house if there are some trick or treaters at the door. Just be sure that your pet is safe within that area and comfortable with food and water too. And don't forget to leave treats as well.
Give your pet a gift
During Halloween you can also give your pet some gifts. Either you can give them some new toys with Halloween theme or give them a new leash or collar or harness that glows in the dark or has some reflective feature. That way when you go outside for a walk with your pet, they will stand out in the crowd and can easily be seen in case they try to run away or escape.
What are your plans for your pets this Halloween? Let us know below!
Image Sources: [1] [2] [3] [4] [5] [6] [7]